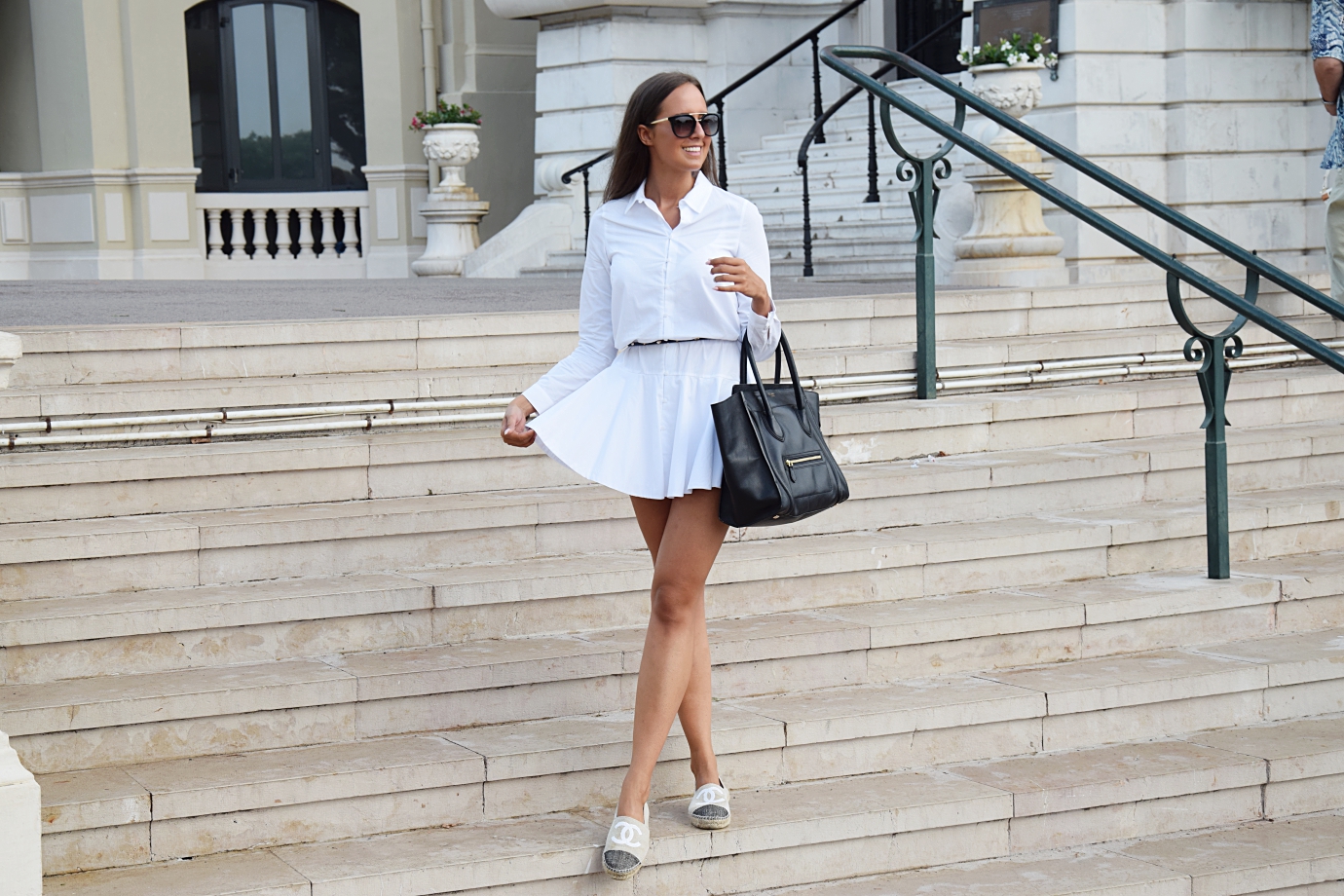 ENG No trip to Côte d'Azur can be complete without visiting Monaco. Departing from Nice you can find yourself in a scenery just like from a Bond movie in only 30 minutes. Monte Carlo and the famous Casino square personify everything Monaco is: luxury.
Monte Carlo has made its niche as the place to see and be seen. There are beautiful cars, beautiful clothes, and yes beautiful people. There are also hundreds of tourists ogling, which is what you get when you put yourself on display. Not that I have a problem with that. I don't think any blogger that has been doing this for a while has a problem with people observing and judging. Even now in 2016 some outfits can be provocative (in their simplicity).
Choosing a "perfect" outfit for a trip to Monaco isn't easy. Do I want to look like a tourist? Do I want to look like I can actually afford one of those cars in front of the Hotel de Paris? There are exactly these two types of people you can meet on the streets of Monte Carlo. Tourists observing all these truly rich people getting out of the newest cars and entering the Casino or most expensive boutiques. The smell of money is everywhere. Look, but don't touch .. or buy.
I am somewhere in the middle of both stereotypes. I like simplicity, comfort and being a tourist. I also like designer bags, shoes and sunglasses. I didn't go wrong by combining a simple white shirt dress with my beloved Chanel espadrilles and black/gold accessoires. The look is simple and neat, but still classy and elegant. Most important this outfit is totally me. And what or who else would you rather be than yourself?
Other than Nice, Monte Carlo seems more like a place for me. It is clean, pretty, bright and you can easily find a spot to take pictures. There are lots of boutiques, cute cafes and outstanding views on the sea or Monaco. I will be coming back soon, very soon.
CHANEL espadrilles | CELINE bag | PRADA sunnies | ZARA dress