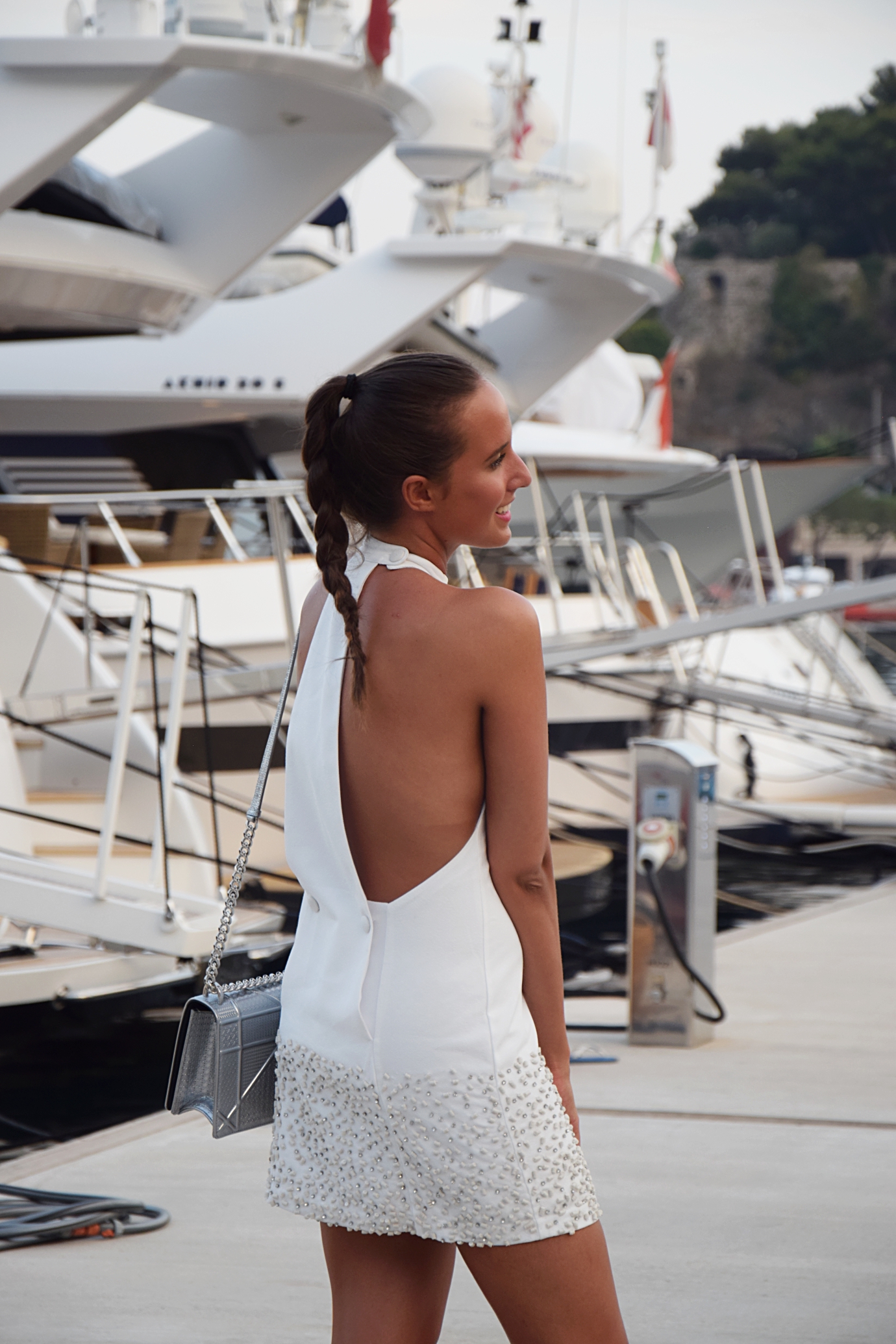 ENG The chances of finding a perfect dress are probably as high as winning the lottery. And this time I won. Obviously not the lottery but I definitely found the dress of my dreams which had its debut in Monaco.
I don't know if I'm the only one but I have this odd habit of saving my new pieces for different occasions and seasons. There is no way I could wear a new jacket or dress the same day (or even week) I bought it. Sometimes I still find pieces in my closet that missed the opportunity to be shown. Todays dress was waiting for about a month to finally make its appearance. Planning my trip to Monaco, I immediately knew that it will be the absolute fit. So could there be a better place to wear it than the Yachtclub in Monaco? Possibly yes as the dress is a masterpiece. It has the ideal cut, length, color, fabric and design. Normally I never make sheep's eyes at any clothes on my blog but I couldn't resist to write few sentences about the piece that stole my heart. Yes, it is shallow to talk about a dress this way, but hey! After all I am a girl. And this is personal style blog.
Combining the dress with heels and braiding my hair, I kind of felt like a Bond girl. Even more around all those expensive yachts and beautiful cars. I cannot complain about that. How could I complain about a dress that makes me feel feminin and sexy? And feeling sexy is actually more difficult than you think.
I think it is not the last time you see the dress on my blog or Instagram, but it is the last post from France and Monaco. New York is next, so stay tuned for some tips!
NASTY GAL dress / ZARA heels / DIOR bag