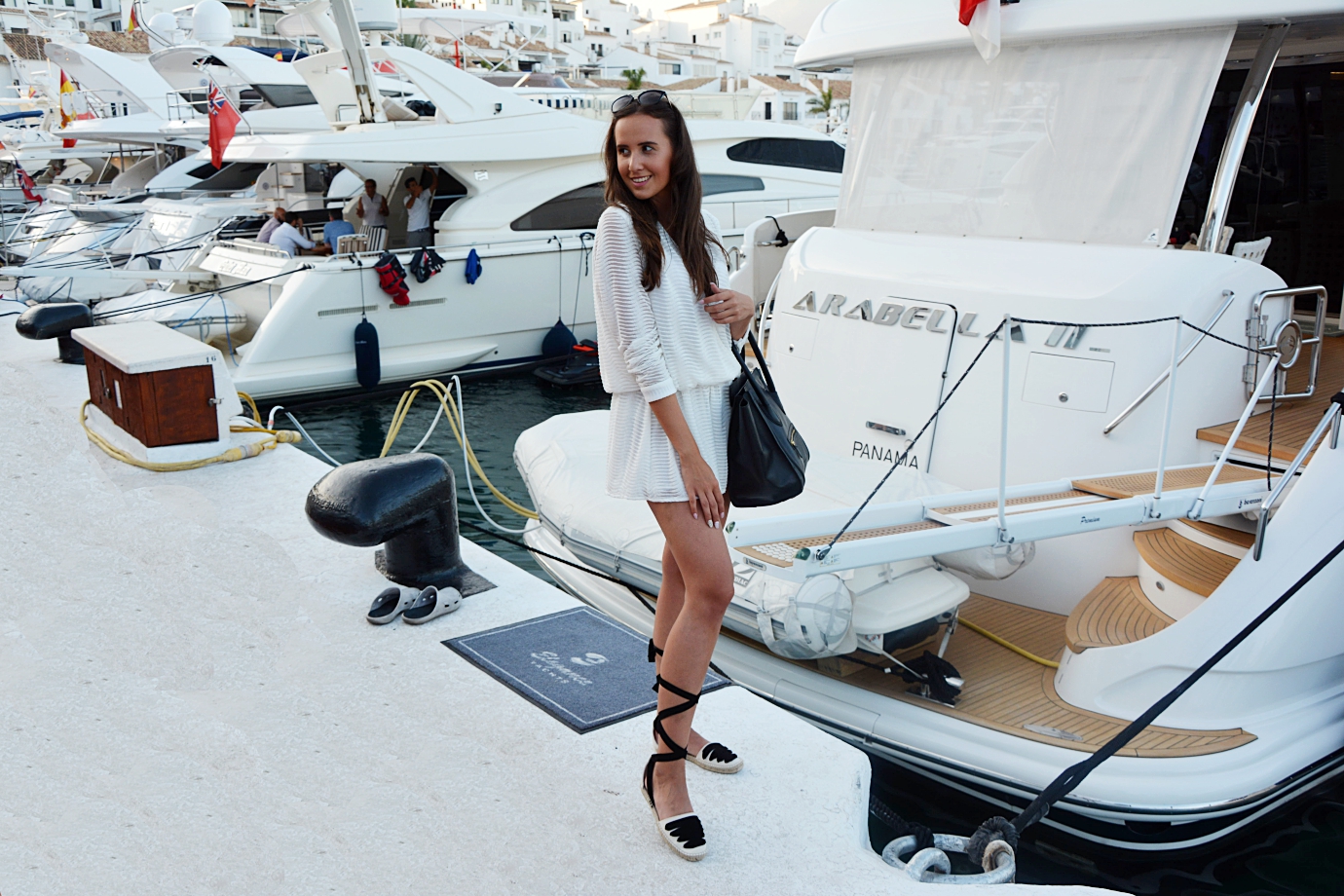 ENG Ever since I was a little girl, Spain has been one of my favorite destinations. I remember visiting my dad who was working on Mallorca, picking up some Spanish (language not boys) and falling in love (with food not boys).
One of the most hyped places in Spain is Marbella. I have heard so much about it over the last two years that I finally had to go and see for myself.
On our night out we decided to explore the one and only Puerto Banus. Sadly, I have to admit that even Spain can disappoint me. The famous quote "the path is the way" mostly sums up my experience. The way from Malaga around the small villages and beautiful beaches was more magical than the destination. We arrived in a place that seemed overly commercialized and faux.             I enjoy walks around beautiful harbors and marinas. One of the nicest parts of a holiday is having a dinner with a picturesque view on the boats and sunsets. Unfortunately Puerto Banus showed just a little character.
It is more about observing people trying to impress each other than about the real surrounding. Somehow it has lost the romance that normally accompanies most of the harbors. All of those million pound yachts, expensive cars and boutiques are worth a see, but it definitely didn't enhance my stay at all. Now that I have been there I don't feel the need to revisit Banus again.                                     I like the glitz, glitter and glamour, I enjoy luxury but this little trip made me realize that I am not as shallow as I thought and that I prefer real, authentic places.
BA&SH dress / PRADA sunnies / CELINE bag / ZARA shoes