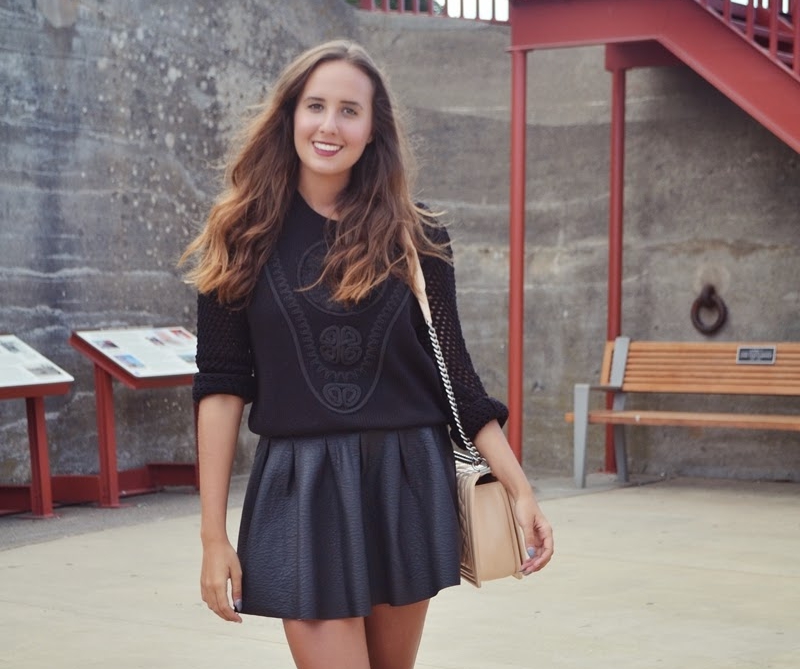 I was shocked and scared when I first arrived there. I walked the streets and felt like Kevin alone in Central Park surrounded by all the homeless and strange people. It's a very specific place. A big mystery. San Francisco should be one of those cities that bring you to life, where you feel you're alive. Instead of that all I got was the feeling of wanting to leave as soon as possible.
Ich war schockiert und verängstigt, als ich in SF angekommen bin. Ich bin die Straßen entlanggelaufen und fühlt mich wie Kevin allein im Central Park umgegeben von all den Obdachlosen und sehr komischen Menschen. Es ist ein sehr spezifischer Ort. Für mich ein Rätsel. San Francisco soll ja angeblich eins dieser Städte sein, die dich zum Leben aufwecken und wo du dich erst richtig lebendig fühlst. Was ich bekommen habe, war das Gefühl so schnell wie möglich dort wieder wegzukommen.
Ich verstehe dennoch Menschen, die es dort lieben. Jeder Ecke ist so anders und schön auf einer eigenen Art und Weise. Und jetzt, wenn ich zurückblicke, verstehe ich mich selbst überhaupt nicht mehr. Ich verstehe nicht, wie mir diese Stadt nicht gefallen konnte. Sie bietet einem alles, wirklich alles an. Mit dem Cable Car zu fahren, musste sicher ein unvergessliches und inspirierendes Erlebnis gewesen sein. Leider kann ich mich kaum an dieses Gefühl erinnern. Ich war viel zu beschäftigt, den Bahamas nachzuheulen. Ein großer Fehler. Ich habe dort mein Herz gelassen und es war fast unmöglich etwas Neues und Anderes zu genießen als den Strand in Nassau. Dumm. Und ich bereue es auch. Wenn ich jetzt die Möglichkeit hätte nach SF zu fliegen, würde ich die Stadt mit Sicherheit lieben.
Ein schwarzes Outfit schien perfekt für das betrügerische Wetter in San Fran. Ein dicker Lederrock, ein Pulli und Boots. Kombinationen, die in meinen Augen perfekt sind. Jedoch ist Perfektion nicht gleich die beste Lösung.
Später Sommer und fast 30 Grad bedeuten für mich einen Tag am Strand mit Drinks und nicht Sighseeing als schwarze Witwe. Es war irrsinnig heiß und dafür war ich definitiv nicht bereit. Wetteränderungen kann ich gar nicht ab. Schon vor allem nicht beim Reisen. Voll verschwitzt, fast gestorben, nachdem wir Stunden gelaufen sind und nach 5 Litern Wasser haben wir es zu der Golden Gate Bridge geschafft. Und die Klimaänderung war drastisch. Von irrsinnig heiß zu eiskalt und einem Wind so stark, dass er fast meinen Kopf weggebläht hat. Ich will ja nicht wissen, wie viele Menschen mein Höschen gesehen haben, da mein Rock sich dazu entschieden hat sein eigenes Leben anzufangen. Nicht mein bester Tag.
San Francisco sollte man auf jeden Fall selbst erkunden. Einfach loslaufen und dann werdet ihr Ecken finden, die kein Reisebuch kennt.