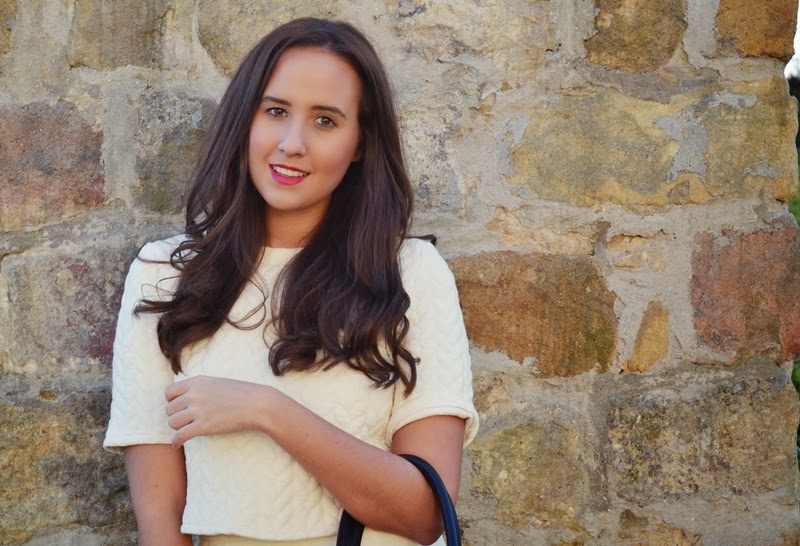 I packed my suitcase 30 minutes before I had to leave and of course I forgot 9876456 things. Ok, maybe not that many but I still need them. Like I forgot my jacket! That's great.. It sure explains why I don't wear a jacket on these photos. No, it is not that warm here, I just don't have my coat with me. Congratulations, Jessica!
Before we all enjoy the time with our families tomorrow and open the gifts, let's christen my new babe on the blog. In fact two of them.
The first one is my Celine bag! OMG, I have you and love you!
The second one is my two-piece suit from http://persunmall.com/ It is perfect and I love it as much as I love my Celine.
I wish you merry Christmas! Have an amazing time!
DE Könnt ihr es glauben, dass schon morgen Heiligabend ist? Ich nicht und ich bin dementsprechend auch gar nicht in Weihnachtsstimmung. Ich meine, hier in Polen scheint die Sonne. Wo bleibt den bitte der Schnee? Wir haben natürlich bereits einen Weihnachtsbaum und meine Oma hat schon lecker gekocht, dennoch kommt die Stimmung einfach bei mir nicht an. Wie auch immer bin ich glücklich, dass ich wieder in Polen bin. Ich habe hier immer die beste Zeit. Ich komme auch immer zurück mit neuen Klamotten und ein paar überflüssigen Kilos, so dass ich gar nicht mehr in die neuen Klamotten reinpasse, haha.
Meinen Koffer habe ich 30 Minuten vor der Abfahrt gepackt und was damit verbunden ist, 987653 Sachen vergessen. Na gut, vielleicht nicht so viele, aber trotzdem könnte ich sie hier gebrauchen. Ich habe zum Beispiel meine Jacke vergessen. Es erklärt warum ich keine Jacke auf den Bildern anhabe. Nein, es ist nicht so warm, ich habe einfach meinen Mantel vergessen. Super gemacht! Glückwunsch, Jessica!
Bevor wir eine schöne Zeit mit unseren Familien verbringen und neue Geschenke auspacken, taufen wir auf meinem Blog heute zwei Sachen.
Zum einem: Meine Celine! Ja, ich habe dich endlich und liebe dich!
Zum anderem: Mein two-piece von http://persunmall.com/ Dich liebe ich genauso!
Ich wünsche euch frohe Weihnachten und eine tolle Zeit!
PL Jutro święta. Wydaje mi się to niemożliwe. Nie jestem w ogóle w świątecznym nastroju, a wy? W Polsce zamiast śniegu mamy słońce i 10 stopni na dworze. Choinka już oczywiście stoi i wszystkie potrawy przygotowane. Przez babcię, rzecz jasna. Jednak nastroju świątecznego i tak nie mam. Cieszę się jednak, że jestem w Polsce. Zawsze się tutaj świetnie bawię. Do domu wracam z walizką nowych ciuchów i lekką nadwagą. I nie mowa tu o walizce, haha.
Jak zawsze pakowałam się 30 minut przed wyjazdem i zapomniałam 98765 rzeczy. No może jednak nie tyle, ale przydałyby się tutaj. Brawo dla mnie za zapomnienie kurtki. Dlatego na zdjęciach nie mam kurtki. Nie, nie jest tak ciepło, po prostu zapomniałam płaszcza. Gratulacje, Jessica!
Zanim jutro zasiądziemy do stołu z rodziną i rozpakujemy nowe prezenty to ochrzcijmy na blogu dwie nowe rzeczy.
Pierwszą jest moja torebka od Celine! Tak, w końcu ją mam i kocham bardzo bardzo!
Drugą rzeczą jest two-piece od http://persunmall.com/. Ciebie też kocham!
Życzę wszystkim wesołych świąt!