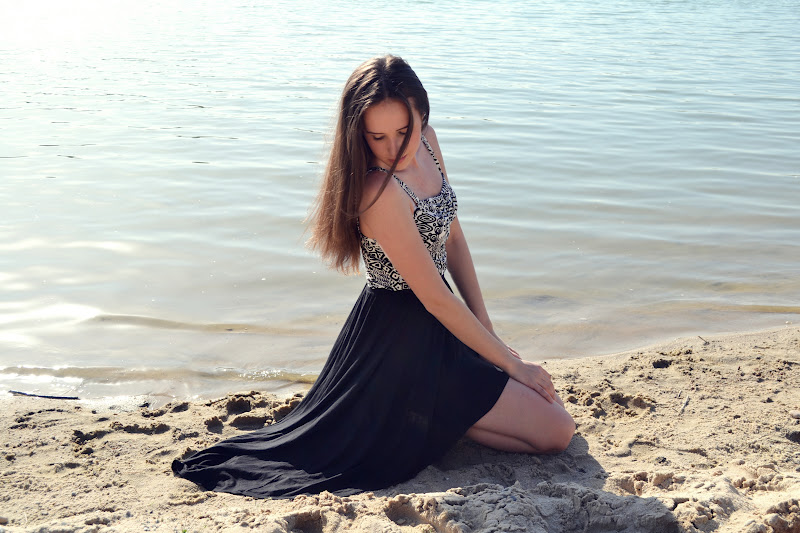 Lake, garden, riverside, pool? Todays weather was perfect for all of those places. We decided to spend our day at the lake. It was hot, but the water was still really really cold! After 30 seconds you couldn't feel your feets anymore. Anyways, it was perfect for taking some new photos.
My outfit is pretty simple and plain. Asymmetric skirts are the favorite ones of a lot of girls. I don't even mind!
I hope you enjoy your weekend!
28.04.2012- erster schöner und warmer Tag dieses Jahr. Was macht man denn an so einem Tag am liebsten? See, Schwimmbad , Garten, Mainufer .. Wir haben uns für den See entschieden und haben es keine Sekunde bereut. Das Wetter war echt traumhaft, jedoch das Wasser noch richtig richtig kalt. Zum Baden nicht möglich, aber für neue Bilder – perfekt!
Asymmetrische Röcke tragen jetzt praktisch alle. Macht mir aber nicht viel aus! Das heutige Outfit ist ganz einfach und eher schlicht.
Ich wünsche euch schönes, langes Wochenende (:
Bershka skirt | New Look top