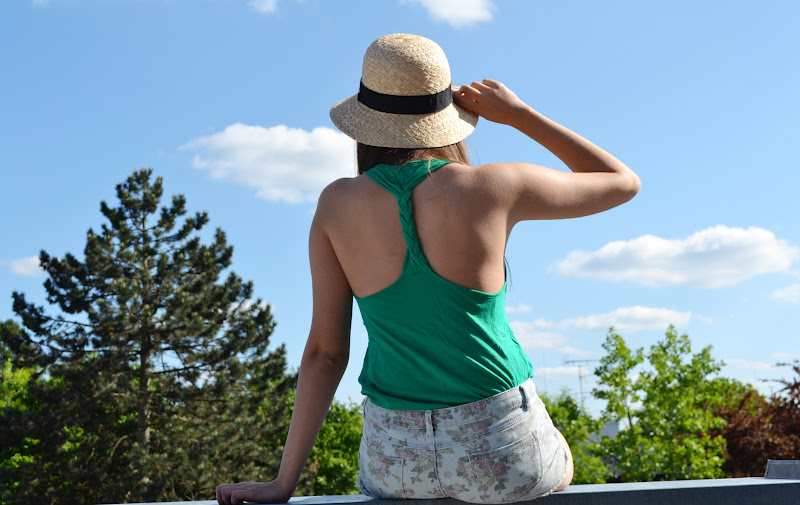 Hi!
The permanent change of weather in my town is driving me crazy!
On one day it is hot and the sun is shining and on the other day it's raining the whole day and I'm freezing. Hate it!
 In the morning I never know what to wear and you should have seen my room where summer and winter clothes are all over the floor.
Have to find some motivation and clean it up.
 Like you can see those photos came up on a sunny day. We have long weekend and I wish you a lot of fun!
Der permanente Wetterwechsel in meiner Stadt macht mich wahnsinnig.
 Einmal ist es richtig warm und die Sonne scheint und am nächsten Tag regnet es ohne Ende und ich friere ein.
Sowas mag ich gar nicht! Ich weiß morgens nicht, wie ich mich kleiden soll und ihr solltet mein Zimmer sehen, wo überall Winter- und Sommerklamotten rumliegen.
Ich muss etwas Motivation finden und es aufräumen.
Diese Bilder entstanden an einem sonnigen Tag bei mir auf dem Balkon.
Wir haben langes Wochenende und ich wünsche euch viel Spaß!